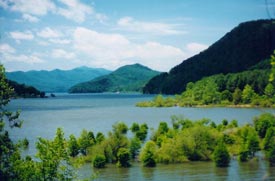 Each person looks for a different experience when they come to the mountains. Here at Cherokee Forest Mountain Cabins, we tailor each occasion to fit your needs. Service is as important to us as it is to you. Here, you come first -- this is your get-a-way, and we delight in catering to your individual tastes and requirements. Whether you come to experience peaceful solitude or you have something more active in mind, Cherokee Forest Mountain Cabins is the perfect place for you.

Since we live here year-round, we know everything that this area has to offer during all four seasons. It would be our pleasure to help plan your stay and assist with any activities requiring reservations, including local events, attractions, restaurants, horseback rides, and boat rentals. This area is so beautiful, it attracts people from around the world.

When you arrive you will find four private cabins nestled in the trees on a mountaintop, each offering breathtaking 360° views of Lake Watauga and several surrounding mountain ranges. Kick off your shoes and relax, or head out to enjoy sightseeing, swimming, shopping, or one of the other many exciting activities this area has to offer.


Year-Round Enjoyment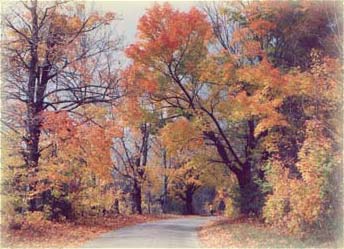 The special qualities of this area provide the unique opportunity to enjoy these log cabins year-round. Shops are only a few minutes away, but the property was chosen for its privacy and natural features. Surrounded on three sides by the Cherokee National Forest, you can step off your porch to find thousands of acres of untouched wilderness.


History
This is the land where Davy Crockett was born and raised, where Daniel Boone hunted and explored, where the boys in blue and gray battled, and where the first permanent American settlement outside the 13 colonies was established. The Creek, Yucki, and Shawnee Indians lived and hunted in this area, and the powerful Cherokee people made this beautiful land their home. Today, the residents are proud of their heritage and folks take every opportunity to express it in their music, art, parks, preserved buildings, and historical sites.


Brochure
•To view or print our HTML text-only brochure, please click on the button to the right
---